Good news, everyone! We just launched a new feature that lets you integrate Deploy with other services on the Internet. You can find it in the settings menu of your app panels: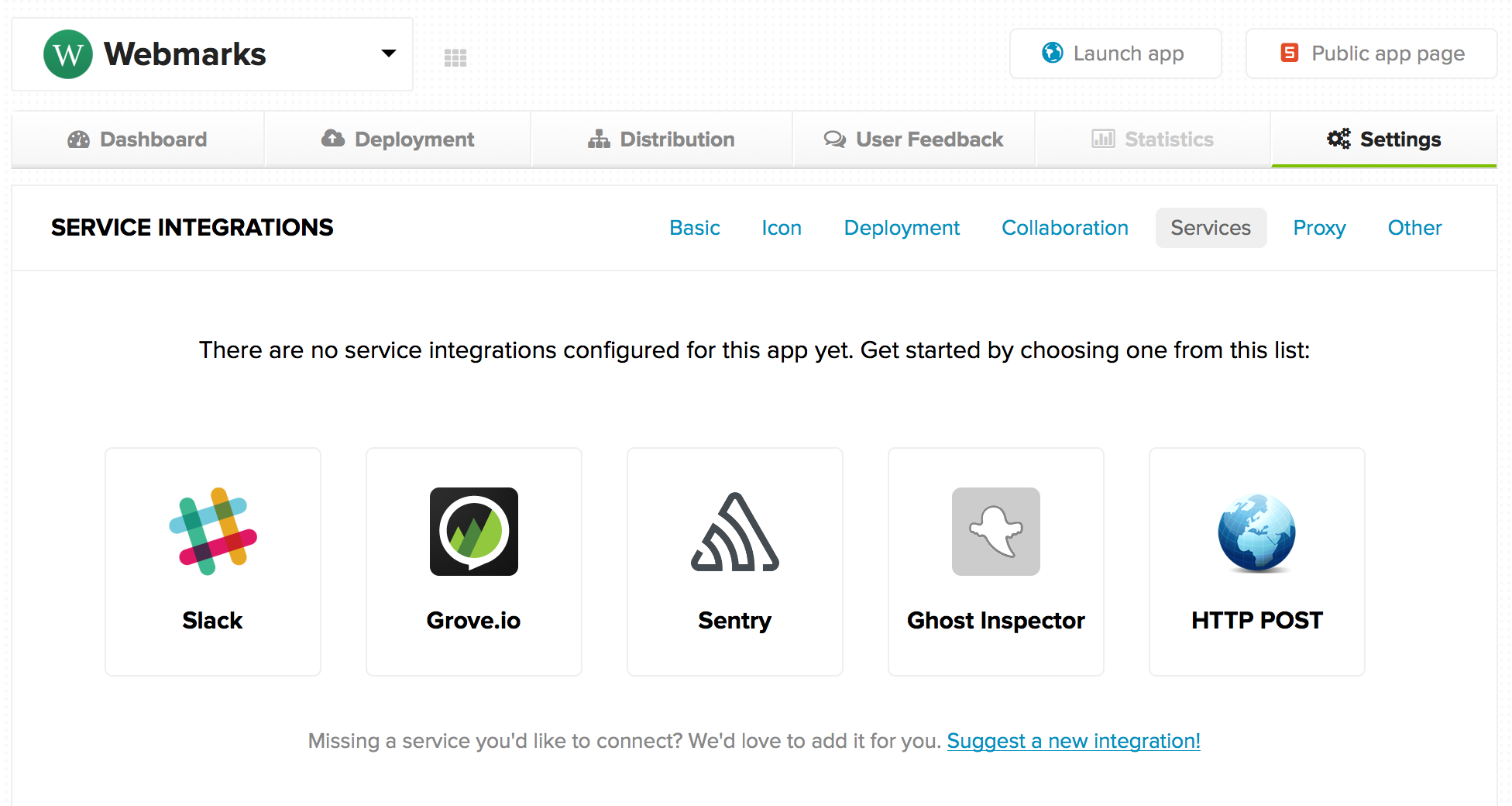 We're starting out with a few popular services, most of which we're using for our own apps. Those are:
Sentry for exception/release tracking
Ghost Inspector for automated UI testing
A generic webhook for your own custom workflows and integrations
However, these are just a start. Use the link beneath the services list in order to tell us, which services you'd like to see next! We're already looking forward to your requests.
Questions? Feedback?
As always, we'd love to hear your feedback and answer any questions you might have! Use the comments below, shoot us a tweet, drop us an email, or visit our support site.